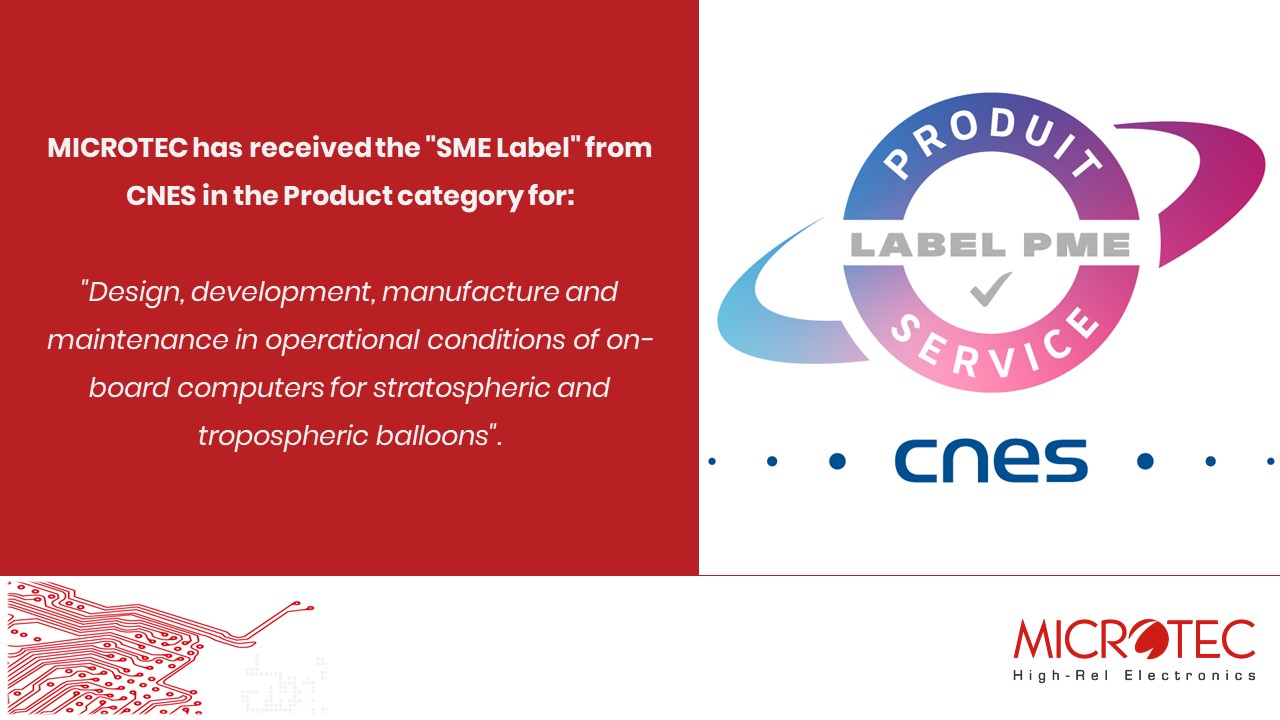 MICROTEC has received the "SME Label" from CNES in the Product category for "Design, development, manufacture and maintenance in operational conditions of on-board computers for stratospheric and tropospheric balloons".
This award positions MICROTEC as a leader in this balloon market which is the result of a collaboration of more than 10 years with CNES, and complements another recognition from the ASF (Approval of CNES Know-How) for the wiring of FM electronics under ESA standard (ECSS).
MICROTEC is a major player in Space segment for the design, the manufacturing and delivering of electronic equipment and EGSE for all actors in Space segment.